If you updated your game to version 2.2.93, you might have seen the change with the celebrities favorite dishes. Instead of randomly trying to find their favorite dish, you just need to guess among the three choices! It's much faster and easier this way, so we hope you find it fun! It goes like this: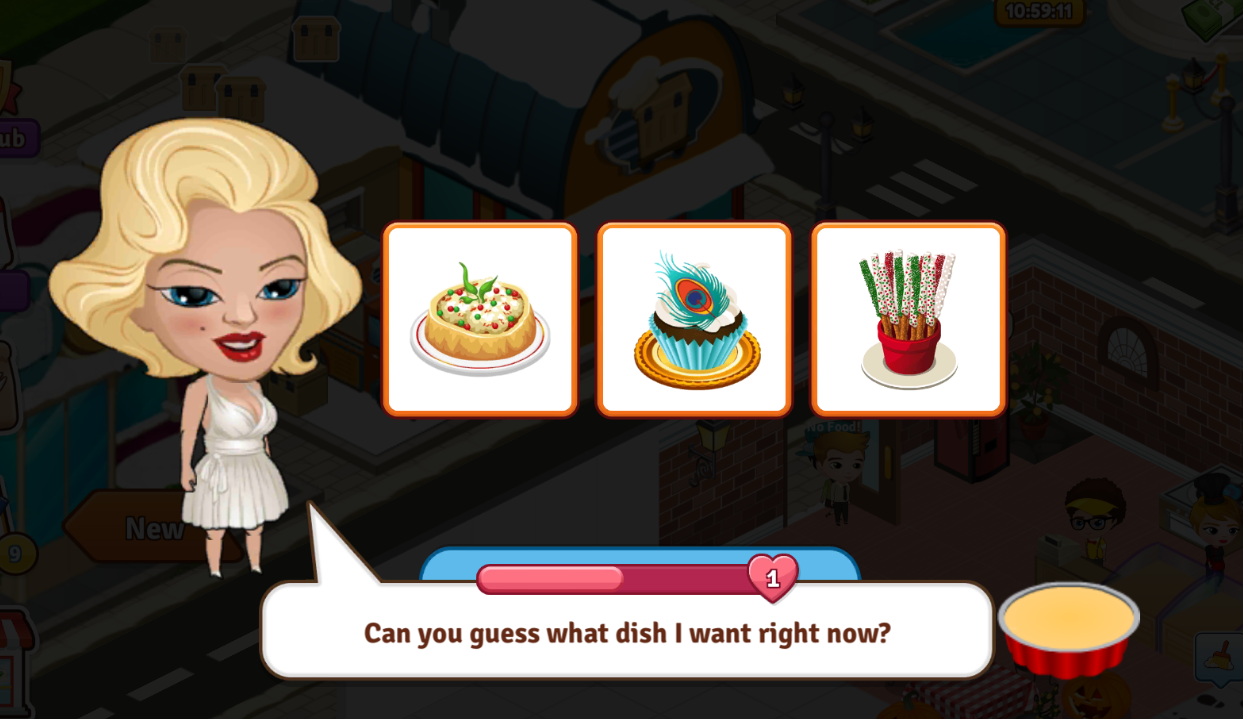 When you encounter this screen, you will see three choices. You need to choose among these dishes to find the celebrity's favorite dish. Fear not, there is a hint in this picture. On the bottom right, you can see the cooking type of of the dish they want. In this example, it is a cake mold. Generally, cake molds represent desserts, so the correct choice should be a dessert. So you need to choose the dessert among these choices.
When you choose the correct dish, you will get more hearts for the celebrity and you will level that celebrity up much faster. You will even earn a small reward! If you don't guess correctly, you won't get these but no worries, there is always next time!
Good luck and have fun!