Welcome to version 2.2.92! In this version, you may have noticed that the Online Orders were replaced by Daily Orders. What does this mean? Keep reading for more details!
Daily Orders can be found at the left side of the screen, under the paper bag icon. It is the icon with the service trolley.

It looks like this: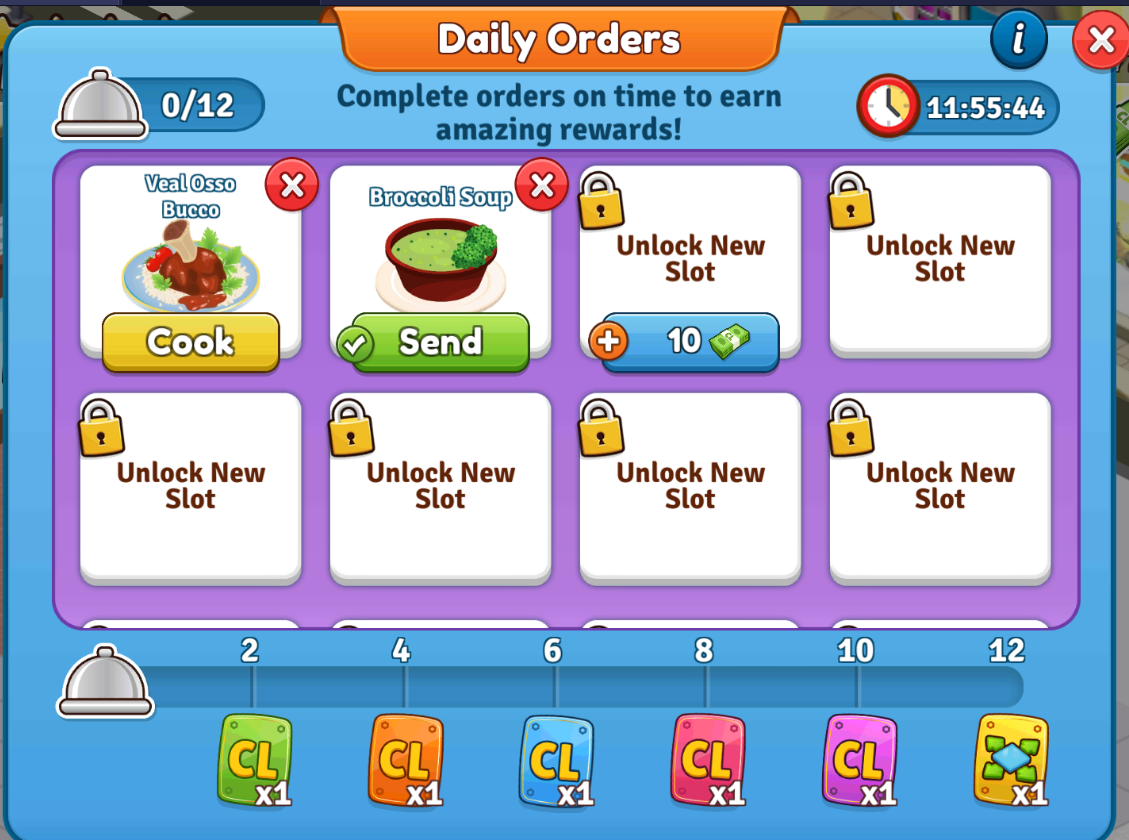 To complete these orders, you just need to cook and serve the required dish. You will not lose any of your dishes, and serving even one serving of the dish is enough to complete it. You just need to cook the dish, serve it, then press send on this screen.
The bottom bar shows how many orders you completed. The more orders you complete, the more rewards you earn! If you complete all the orders, a cooldown timer will begin. You can still complete orders during this time, but you need to either wait for the timer to end to get the rewards at the bottom, or you can pay a small amount of cash to start a new batch of orders.
We hope you enjoy this feature!