You can now gain bonus Experience Points (XP) from cooking dishes just by expanding! Cool, right?

But how do you calculate how much bonus XP you gain and where can you see it? How does this new boost work with other boosts which give you bonus XP from cooking dishes?

All your questions will be answered now. Come along!

First things first: What is this "XP" we keep talking about? Well, XP is short for Experience Points. Experience Points are what you need to accumulate to level up!

There are many ways in the game from where you can gain XP, but right now, our main focus is the XP you can gain from cooking dishes.

See the purple star icons? They show how much XP you can gain from each food once you cook and serve them.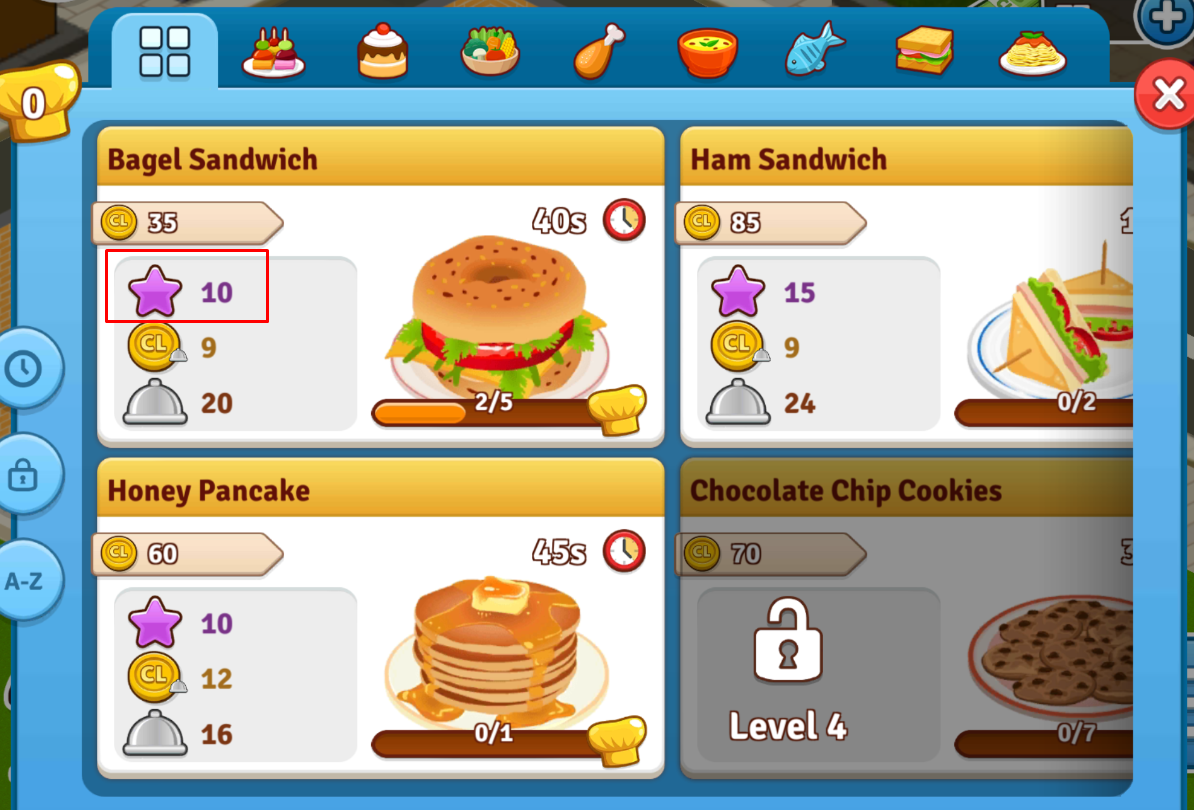 This is how the cookbook looked like before, and this is how it will still look like if your level is low or if you still haven't made many expansions in the game.

As you level up in the game and expand however, you'll start to gain additional bonus XP from each expansion you make.

You will gain your first bonus XP from expansions by expanding to "Trendy Deli", which is possible to achieve when you reach level 12, have 250,000 coins and 5 Golden Vouchers. When you expand and become a "Trendy Deli", you will gain 5% bonus XP from all dishes that you cook and serve! From this point on, you will gain an additional 5% XP each time you expand up to 75%.

Let's say your cafe is currently a "Popular Diner" and your next expansion will be "Family Restaurant". This is what you'll see when you click on the expansion arrows: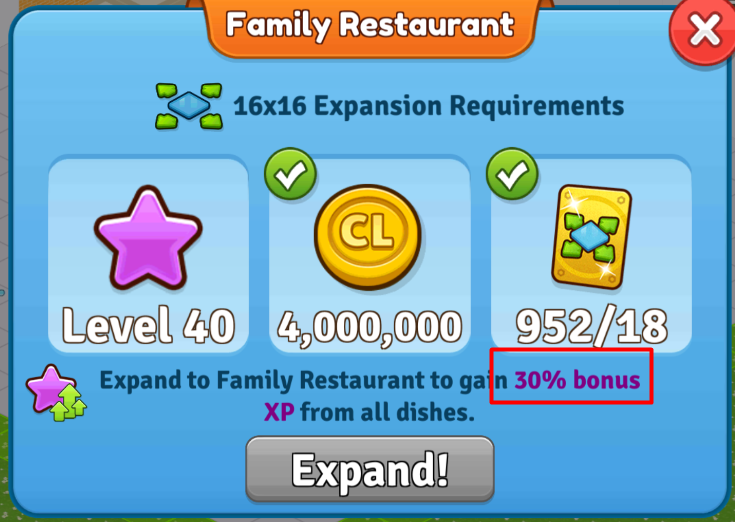 If you see that you'll gain 30% extra XP from the next expansion, this means currently, a 25% XP bonus applies to your game which comes from expansions. So, if you close this popup and take a look at your cookbook, you'll see that your bonus XP from expansions are added to your dishes. This is how your cookbook will look like now:




In addition to expanding, there are also Premium and Special items which give you bonus XP from cooking dishes.

Quality Produce and Permanent Quality Produce are two of the Premium items that give you an additional 20% XP bonus to ALL the dishes in the game: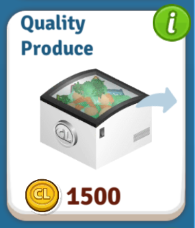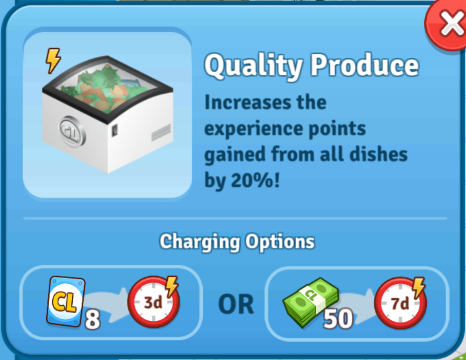 Special items give 20% bonus XP for the specific food categories they affect. Currently there are only those who add to Appetizers, Desserts and Bakery, Vegetable, Meat, Seafood and Burgers and Sandwiches categories: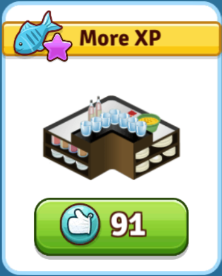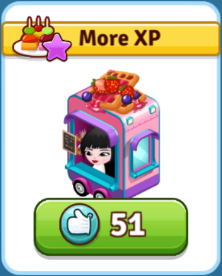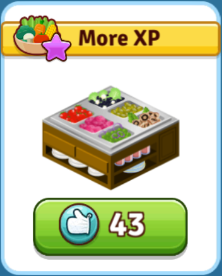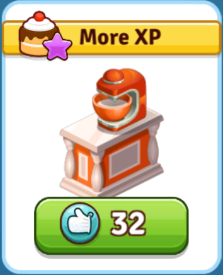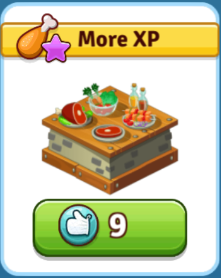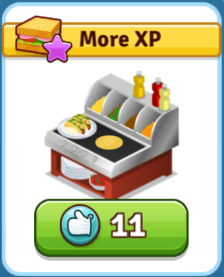 The bonus XP added from these items will be shown with a "+" sign. So if your cafe is currently a "Popular Diner" and you have both the Quality Produce premium item and Taco Station special item from Burger Set, this is how your Bagel Sandwich will look like since the bonuses from these two items apply to it: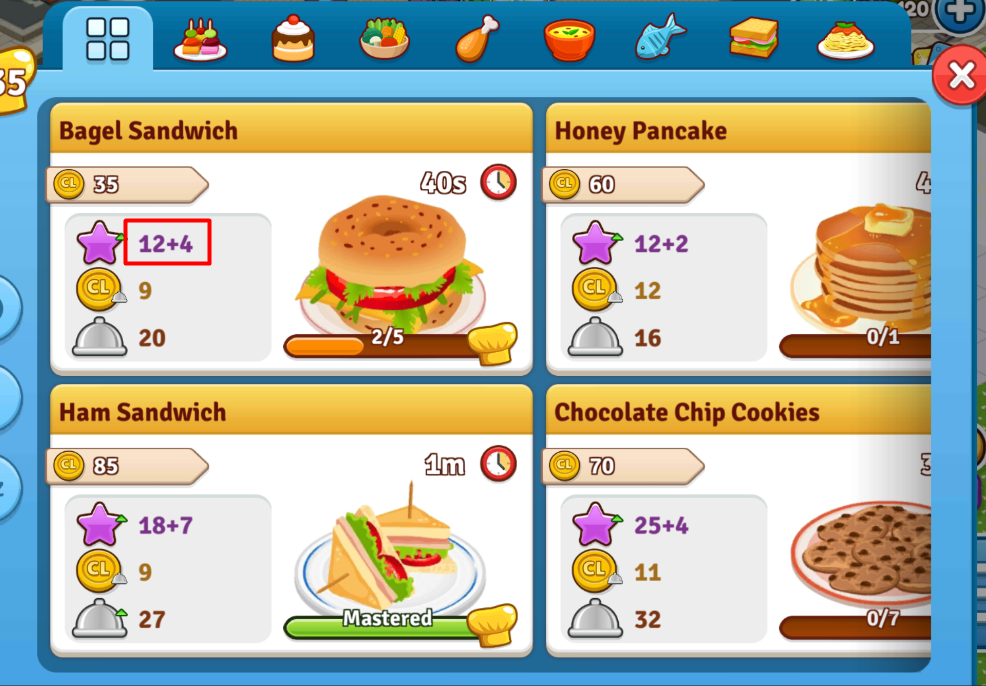 Hope this article is explanatory!