Special Events are timed activities where you can acquire themed items to decorate your cafe with!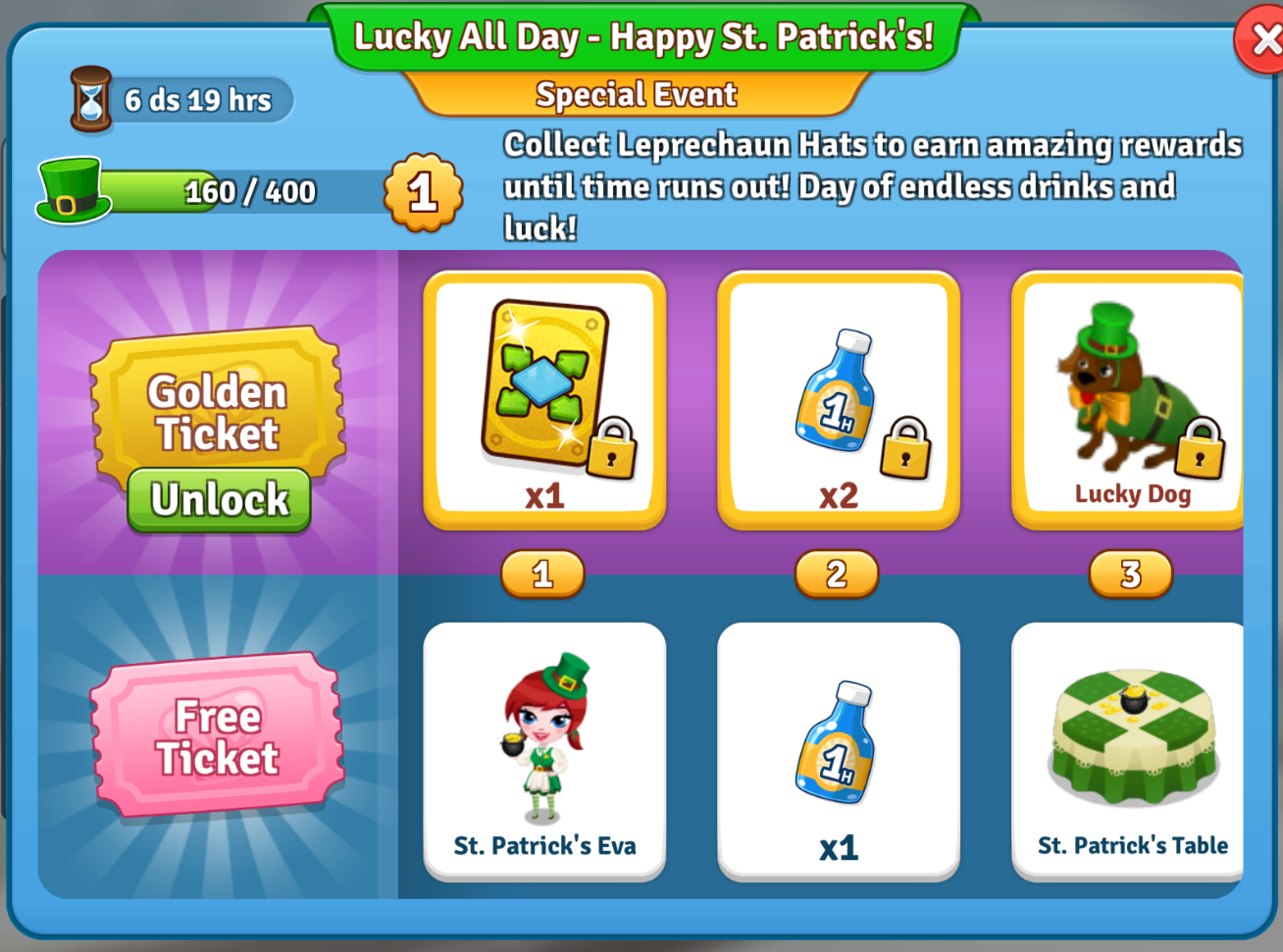 From Halloween to Christmas, from St. Patrick's Day to Thanksgiving, we have a wide variety of events all year long! They are a great chance to expand your item collection as they give items that are exclusive to that event. Well, that is unless you get lucky and have a chance to buy the items from the Rainbow Market! To learn more about the Rainbow Market, check here.
You can access the Special Events from the icon that is located to the left side of the screen. To win the Special Event items, you need to merge dishes, complete customer orders and fill the progress bar of your Ticket. So, what are Special Event Tokens? They are the currency you can collect by completing the customer orders located to the left of the merge board. To learn more about the Merge Mini-game, click here.
Once you merge the correct dish and complete your customer's order, you will get Special Event Tokens. By collecting these tokens, you can fill your progress bar and claim items from your Tickets.

There are two types of Tickets:

Free Ticket: Everyone has access to the Free Ticket. The more tokens you collect, the more tiers you will unlock. After reaching Tier 30, for every tier you unlock, you will get a Mystery Reward! Exciting, isn't it?

Golden Ticket: Golden Ticket can be unlocked by purchasing, and it will grant you access to the even more rewards and items! Once you purchase it, you will immediately jump 5 tiers ahead and can claim those rewards! Wow!
Please note: Golden Ticket is essentially a way to get more rewards but it does not directly give rewards. You still need to fill the bar and claim your rewards manually.
You can collect even more Special Event Tokens by charging the Special Event Helper! For more information on this item and other Premium Boosters, check here.
The Special Event icon is located on the left side of your screen. When there is an active event, it will appear there, but will disappear when the event is over. Your event tokens are reset once the event is over, so make sure you use all your tokens before the event ends.